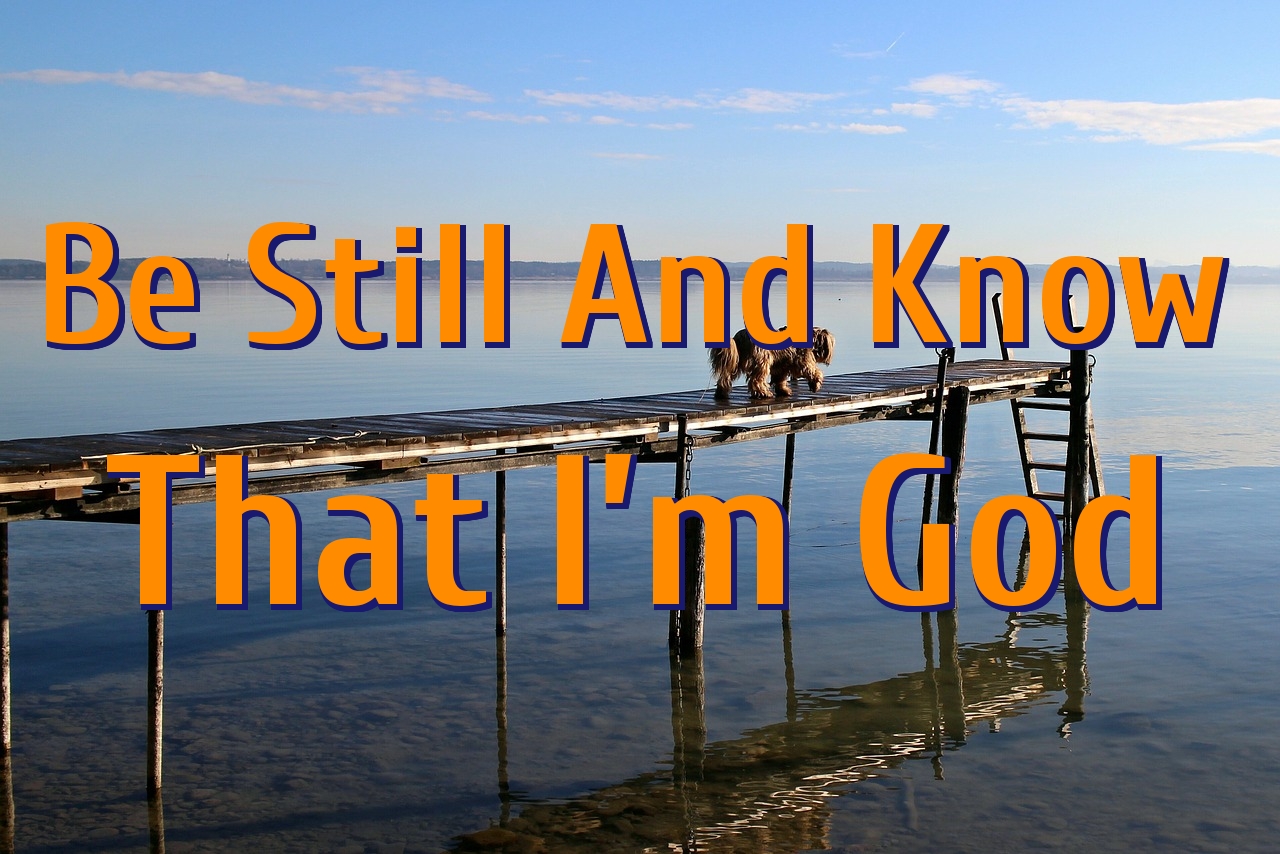 If there's one of the most comforting chapters out of the Word of God that we can turn to in the midst of life's trials, it would be Psalms 46. To a large degree, bad circumstances in this life are unavoidable. In many cases, you don't have to invite one upon your life in order for it to come. As God's children, He hasn't promised us that He'll always spare us from every problem that will come our way.
Nevertheless, He does give us a great assurance that we can rely on that He'll always be with us as we're going through them. God being there with us in the midst of life's trials doesn't always feel that way since there are times where we feel like God has completely abandoned us, or we feel like we are in this all alone. As a result, we still have to fight the good fight of faith because God being there with us isn't measured by feelings but rather by faith.
Since He promises us that He'll always be there with us (Deuteronomy 31:8; Matthew 28:20; Isaiah 41:10); thereby, we have to believe on Him on that basis. So being able to deal with life's issues beyond human control is totally dependent on how much faith we're willing to exercise in Him on the basis of His promises, whom He is, and what He's able to do, and what He's willing to do on our behalf.
First, your ability to trust God on a constant and consistent basis is based on how much you know Him. Have you ever thought about that? God's purpose is to unleash Himself within our lives, so that we can grab a hold of whom He really is, how He operates, and which priority we have to let Him occupy in our lives on the ground of what we know about Him. The more you know Him through His Word and personal experiences, the more you'll trust Him. The worst thing that we can ever do is to yield ourselves to sinful living along with unbelief which will make experiencing God impossible.
The author begins this chapter by stating that God is our refuge and strength, an ever-present help in trouble (Psalms 46:1). Keep in mind, trusting God isn't all about when things start taking a turn for the worse since we are to trust Him at all times. In most cases, when we trust Him the most is when we find ourselves being trapped into a highly desperate situation in which there seems to be no way out.
When we trust God in good times, we're preparing ourselves for a future crisis that will come. In order words, we're working out our faith in our daily lives. And when we trust Him when things are bad, His divine intervention will prepare us even further for the next one that will eventually come. Even if He doesn't intervene, trusting Him alone is sufficient to sustain us. Trusting God in bad times is precisely where our faith will be tested by God. Thus trusting God is really a pattern that we should follow persistently and consistently by trusting Him in all things. Let's get a clear insight of what God is trying to tell us in this passage of Scripture below.
He says, "Be still, and know that I am God; I will be exalted among the nations, I will be exalted in the earth." (Psalms 46:10)
Upon considering this verse, it's pretty obvious that it holds some similarity with this verse found in (Exodus 14:14), which declares that the Lord will fight for you, you need only to be still before Him. The message that God has for us is very clear, our battles are not ours but His if we allow Him to fight for us. What's going to make the difference isn't what we're able to do but what He's able to do; otherwise, it would have been pointless for us to trust Him in the first place with something beyond our control we're struggling with.
He's actually telling us not to allow fear, worry, doubt, the magnitude of the situation to engulf us, or anything else that surrounds our whole perspective regarding our issues to get the best of us because He's infinitely greater than the obstacles that stand on our path. Be still simply means acknowledging our human inability to cope with our issues by handing them over to Him. Thereafter, we just have to wait patiently and watch Him work.
We trust Him by letting Him be whom He wants to be in our lives, by letting Him do what He's willing to do, by letting His absolute power and greatness to reign in our lives, and by allowing Him to bring us into a higher and greater level into Him. In reality, we're not the ones who are going to solve our problems, it's God almighty. Let's do the very part He's asked us to do which is trusting Him by being still and knowing that He's the omnipotent God who has an absolute control over everything.