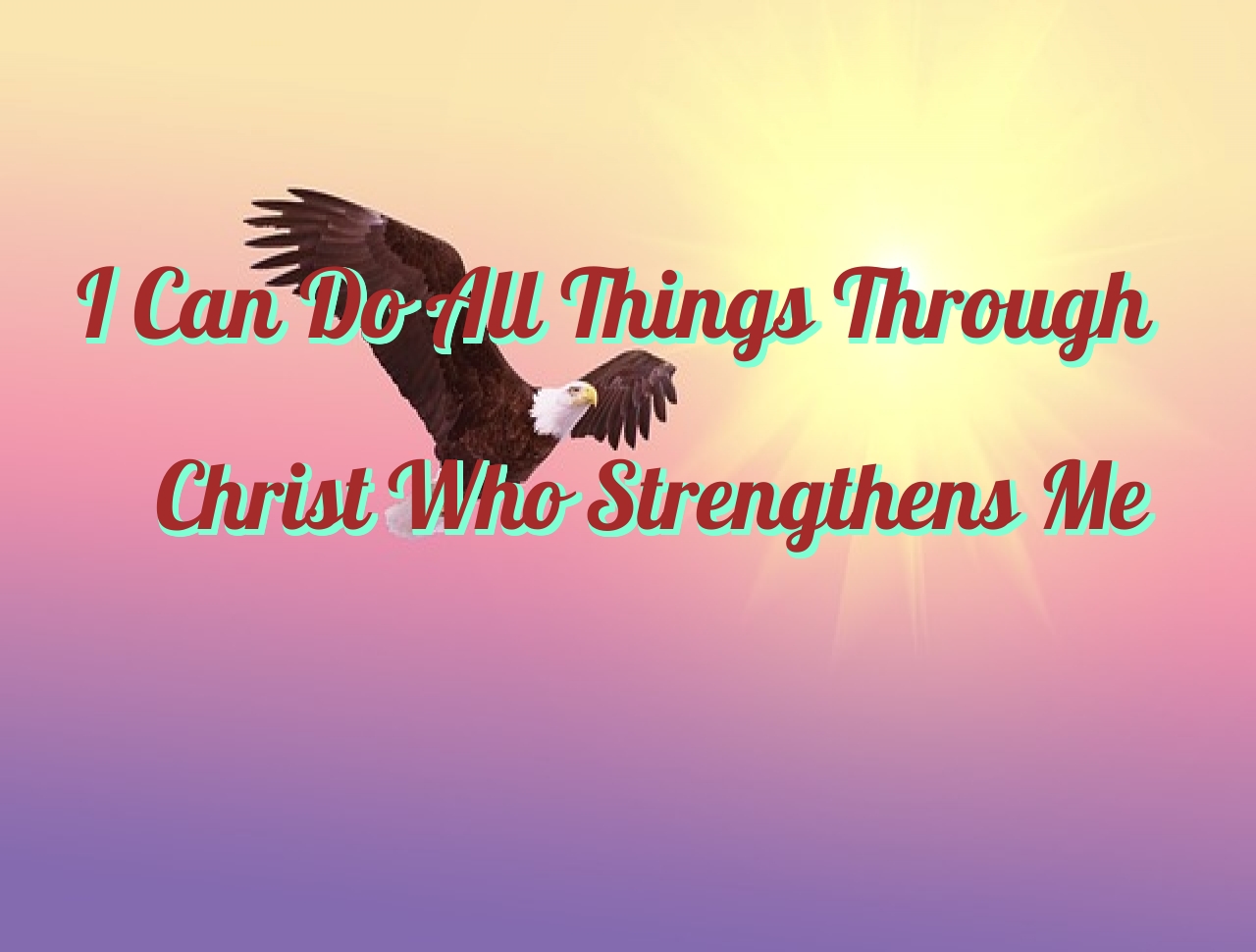 When thinking deeply on this powerful verse, it plainly highlights the fact that the Christian life we're to live is not ours but Christ's. It's a type of life which foundation is rested entirely on the person of Christ having His ways in us. Even if that God has promised us in His infallible Word that He'll never leave us no forsake us (Hebrews 13:6); however, He's never made us any promise that things would go well for us all the time. Besides, He has let us to go through tough times for a specific reason. There's no shadow of a doubt that these bad circumstances won't always make any sense to us as we're going through them, but one day they'll all make perfect sense.
What's our responsibility in the midst of unpleasant circumstances along with our innermost struggles? God wants us to look beyond the challenges, our own human weaknesses, failures, disappointments, hurts, rejections, you name it by looking up to the person of Christ. It's quite obvious that the time that people normally seek God the most is when things aren't going well for them. So this leads us to conclude that if everything keeps going just fine for us, then there's not really a strong desire for us to keep on seeking His face.
God wants us to know Him not just in the context of learning how He operates in His Word but through personal experiences. He wants us to experience Him for the sole purpose of making us become stronger, better, and wiser Christian through Christ that are fully equipped by His power to face whatever situation that may come our way.
In order for such vital transformation to occur, we must go through events by which God can teach, guide, and strengthen us for His own purpose. When things aren't going well for us, God wants us to trust Him above all. Things may look very bad apparently, but our willingness to exercise faith in God will empower us to firmly embrace the fact that He's exceedingly greater than what we're going through. Most importantly, He's fully capable to reverse them completely.  So when we make it out of a terrible situation because of our faith in God, this will eventually prepare us for the next crisis that will come. Let's ponder on this following statement.
 I can do all things through Christ who strengthens me (Philippians 4:13).
In this particular chapter, Apostle Paul talked a great deal about what he went through whether it was good time or bad time throughout his ministries (Philippians 4:11-12). Nevertheless, he made such monumental statement that he can do all things through Christ who strengthens him. To put it another way, he can endure all things through Christ who strengthens him or through the person of Christ who's constantly at work in him.
In this case, living the Christian life means that we must rely on the One who's infinitely greater and stronger than the struggles we're dealing with. Having faith in God doesn't mean that we have to somehow pretend that we ignore the problems we're facing, but it means that we shouldn't let them influence our viewpoint towards life itself. We shouldn't let them define out identity in Christ.
We have to look at life's terrible circumstances through what God Almighty is capable of doing within us. Life's issues should therefore impel us to seek God earnestly and to depend more and more on His grace to help us overcome. Lastly, the Christian life is a life in which Christ is the very One residing and doing all things in us, with us, and through us for His own glory.