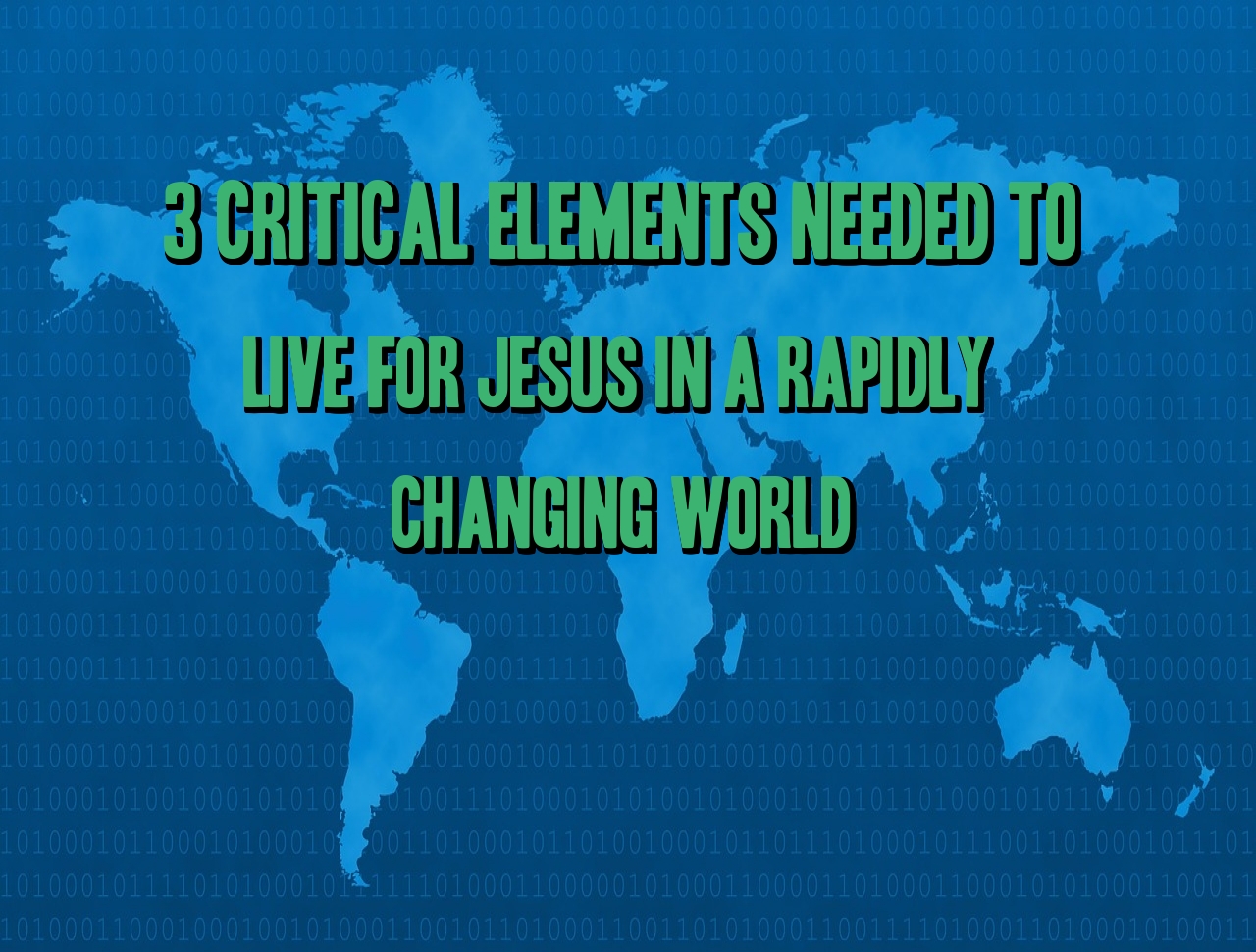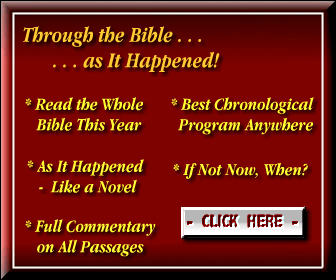 Brothers and sisters in Christ, we're living in such a horrifying age where we're witnessing a significant moral decline in today's society. Sadly, lifestyles that are considered as abomination in the sight of God are now being defended and promoted as okay by many. People are so blinded and deceived by Satan to the degree that their priorities are set on the very things that will lead them to eternal damnation.
As a result, many are so adamant and aggressive about defending their sinful lifestyles without even realizing that they're being pulled toward eternal destruction day by day. In fact, unsaved people happen to view life as a whole in complete reverse. Meaning that sinful behaviors they should be fleeing from completely at any cost are being embraced fully at the expense of trampling the Word of God under foot for the sake of temporary pleasures and acceptance from others.
Besides, sexual immorality is running rampant—even in the church. It's a culture which is highly saturated with sexual perversion. Nevertheless, the truth is that it doesn't really matter how fast things have changed in our culture, the Word of God as well as its requirements always remain unchanged. By the way, the world doesn't determine morality, the Word of God does. Lies and deceptions of the enemy will not prevail over eternal and absolute truth.
What does it really mean for those who are following the Lord? It simply means that those of us who are earnestly seeking God have to draw closer and closer to Him and depend up on Him more and more in order for Him to sustain us in such an evil age.
The truth is that the closer we draw to God, the farther away we'll be from the things of this world, and the less influence the world system will have on us. We have to be on high alert constantly about the schemes of the enemy. In this case, the worse things get, the more perilous things will eventually become, thus the more we must seek God for empowerment.
On the other hand, it also means that it has become a whole lot easier for people to forfeit their own eternity for pleasure of sins, money, fame, acceptance, you name it. In other words, the easier it has become for people to be ensnared into the trap of Satan meant to rob them of their God-given opportunity to be saved from eternal damnation. As children of God, we're called to live holy lives irrespective of how wicked the environment we find ourselves in is. We're the salt of the world meant to preserve our culture (Matthew 5:13).
We have to stand on the full inheritance of what was accomplished on our behalf on the cross by our Lord and Savior Jesus Christ, so that we can live the abundant and victorious life that God desires for us to live. Truthfully, it doesn't matter how bad things become, we can overcome the spirit of immorality that's pervading our nation by God's power. We'll go over three critical things that we have to put a great deal of emphasis on in order for our relationship with Christ to remain strong in face of adversity.
1) Embracing Who we Are in Christ.
So then, just as you received Christ Jesus as Lord, continue to live your lives in Him, rooted and built up in Him, strengthened in the faith as you were taught, and overflowing with thankfulness (Colossians 2:6-7).

For in Christ all the fullness of the Deity lives in bodily form, and in Christ you have been brought to fullness (Colossians 2:9-10).
The fundamental of the Christian life is laid upon what Christ has done for us on the cross by going through such an excruciatingly painful death in order to set us free from our sins, Satan, the world, and our sinful nature. Christ came in order to snatch us from the nothingness' state we were once in because of our sins for the purpose of making us become somebody in Him for the glory of God.
Somebody that He can use in order to fulfill His purposes for mankind. Just as the Scripture verse above puts it, through Christ we've been brought to fullness. Keep in mind that Christ did that regardless of our own unworthiness unto God. It simply means that His unconditional love for us goes far beyond our sinfulness to God.
In order for us to embrace who we are in Christ, we have to acknowledge where we come from. At least, we have to spend some time thinking about the wretched lives that we used to live prior to being saved, and how God was able to pull us out of destruction through the means of His grace dispensed to us through Christ. From that point, we can honestly say to ourselves our lives are no longer ours; we'll live only for the One who loves us so much to the extent He willingly gave His life for us. He gave Himself for us without reservation; therefore, He desires for us to give ourselves to Him in like manner.
When we truly understand our identity in Christ in relation to His finished work on the cross on our behalf, we won't allow the devil to mess with us. We won't allow the enemy to drag us down to such a low level that's so far off from who we are in Christ. We won't use our physical bodies that must be an instrument of righteousness meant to glorify God to indulge in sinful behaviors that will bring shame and reproach to the name of Christ. In other words, we'll become much more sensitive and responsive to the person of Christ than anything else. Moreover, we'll not participate in anything that can destroy our testimonies about Him.
2) Constant Reliance on The Word of God.
Your Word is a lamp for my feet, a light on my path (Psalm 119:105).

Sanctify them by the truth; your Word is truth (John 17:17).
We'll never be able to fully grasp with our own finite mind how important relying on the Word is. We're being transformed progressively by the truth found in the Word of God. The Word is the exact tool the Holy Spirit uses in order to bring about sanctification into our lives. Unfortunately, the Word that many are mistreating due to their constant unwillingness to follow its precepts is the same Word that will determine their own eternity. One day they'll be in dire need of that same Word they've neglected all throughout their lives on this earth, but it will be far too late for them. We certainly hope that's not the case at all for those who still have the open opportunity to come to God and receive forgiveness for their sins through Christ.
Everything that we've learned about God, how He operates, and how we can please Him is rooted within His Word, which is representative of the person of Christ (John 1:1, Revelation 19:13). The thing that really brings forth genuine transformation is when we learn and study the Word intentionally. Meaning that we must have a sincere willingness within our hearts to apply it in order for us to get access to the life-changing purpose behind it. We must let it dominate every aspect of our lives.
When we're tempted to do evil, we must let the Word determine our reaction. In many cases, when we want to give into a particular sin, we just pretend that we forget about what the Word of God has to say about what we're planning on doing. Sin is nothing more than rejecting the Word of God, so that we can have it our own ways. Nevertheless, if we're serious about living for Jesus, we have to change our whole attitudes toward the Word of God because how we treat the Word is precisely how we treat Christ Himself. Our love for Christ is measured through our obedience to the Word (John 14:15)
3) Prayer
Watch and pray so that you will not fall into temptation. The spirit is willing, but the flesh is weak (Matthew 26:41).

So let us come boldly to the throne of our gracious God. There we will receive His mercy, and we will find grace to help us when we need it most (Hebrews 4:16).
It's unfortunate that prayer is one of the things that many Christians have neglected greatly. Oftentimes, it has to do with their busy lifestyles in order to keep up with financial obligations. Well, that's pretty much what the enemy wants. Truthfully, there's immense power in prayer. When praying we may not see its full immediate impact on the natural realm, but things are happening in the supernatural realm. Satan knows that quite well; therefore, his job is to make us ignorant about that.
Prayer is about us bringing our requests to God, so that He can intervene on our behalf. Prayer offers us the awesome opportunity for us to present to God our weaknesses as well as where we're falling short in our lives. Prayer is all about us coming out of our own human ability, effort, understanding, wisdom, and power in order to rely on God's infinite greatness and power.
Prayer is not only limited to asking God for healing, and material things. Prayer is about putting God first in everything we desire and do in our lives. It's all about what God wants us to have instead of what we want to have. Lastly, it's also about being open to God concerning the innermost issues we're struggling with constantly such as lust, envy, jealousy, strife, bitterness, hatred, discontent, temptation, and so forth.
Conclusion
The horrible spiritual state that the world is currently in doesn't take God by surprise at all. Instead God has warned us in His Word that as we're moving closer toward the end of time, things would eventually get worse and worse. Nonetheless, how do we as Christians respond to what's going on with respect to our God-given responsibilities to live holy lives?
If the world is moving very rapidly in the wrong direction that will lead to eternal destruction (Proverbs 14:12, Matthew 7:13), it's a clear indication that we have to be moving as fast as we can toward God. We have to paddle against the strong downward current of this world. In short, we have to completely abandon ourselves in Christ if we truly want to survive in this kind of ungodly environment.
Related resources: