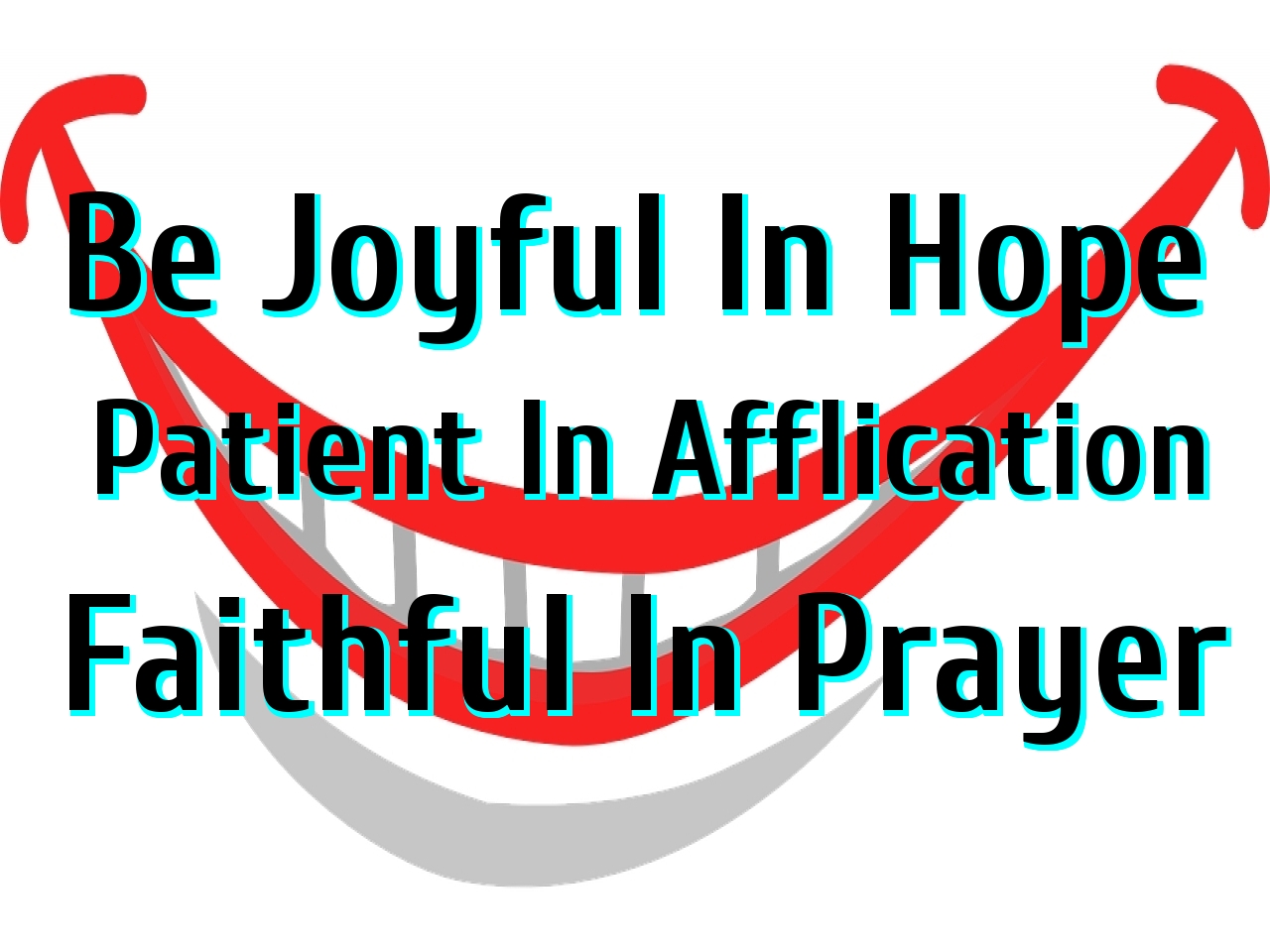 In (Romans 12:12) Apostle Paul has given a brief summary of what the Christian walk is all about. It's important for us to realize that Christ's death and resurrection possess two critical aspects. The first aspect deals with the current life we have, and the second one has to do with the next life that we'll inherit from Him when we finally make it to the other side. 
Your ads will be inserted here by
Easy Plugin for AdSense.
Please go to the plugin admin page to
Paste your ad code OR
Suppress this ad slot.