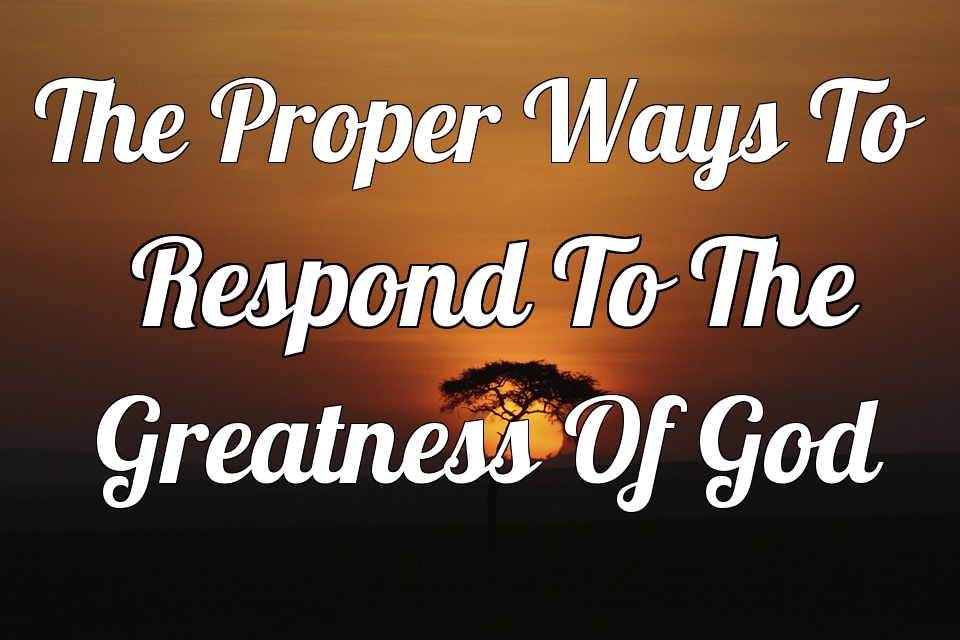 No matter how great God is, if we don't know Him personally through an intimate relationship and experience His power and glory in our lives, His greatness would not mean that much to us at all. By the way, His greatness can only be as relevant to us to the extent that we allow Him to unleash it in us. Since His greatness has already been revealed plainly to us, the thing that matters the most is how we choose to respond to it.
Your ads will be inserted here by
Easy Plugin for AdSense.
Please go to the plugin admin page to
Paste your ad code OR
Suppress this ad slot.